Indiana Limestone Fabricators
"The Nation's Building Stone"
Master Stone Cutting and Carving of Natural Indiana Limestone 
**Exclusive supplier of Indiana Limestone for the new Yankee Stadium**
Custom Cut Indiana Limestone Is The Golden Thread Of Architecture. Natural Indiana Limestone Has A Historical Track Record That Leaves The Competition In The Stone Age.
Please contact our sales office for Value Engineering of Natural Indiana Limestone in lieu of Cast Stone.
Precision Artwork on Natural Indiana Limestone!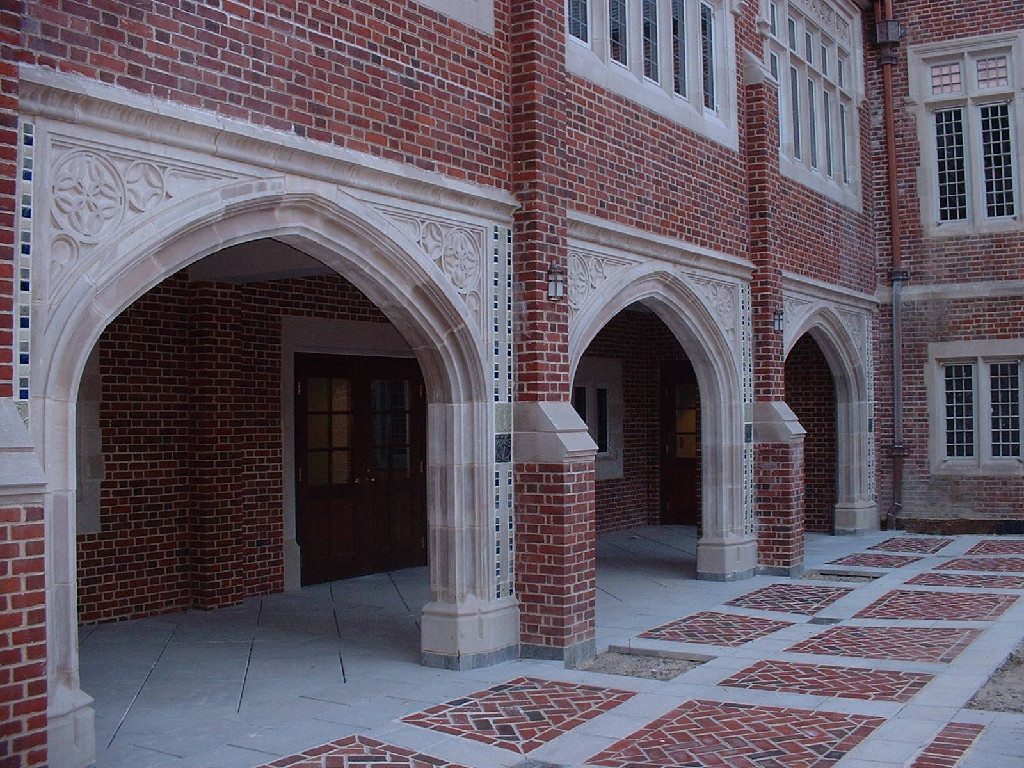 Indiana Limestone Fabricators, Inc. specializes in custom cut Natural Indiana Limestone for building facades.  Architects, builders, designers and homeowners have enjoyed working with ILF's experienced team of professionals for Store Fronts, Private Residences, Institutional, Commercial or Site Work needs. We will assist the customer/architect with design conditions, samples, available textures and colors. ILF has experience with projects both large and small as well as designs both simple and intricate in detail. 
We utilize traditional hand carved techniques as well as state of the art Computer Numeric Control (CNC) cutting and carving to achieve the affordable beauty of Natural Indiana Limestone. Our facilities include an 30,000 S.F. heated Mill located on a 20 acre site at the crossroads of America. 
 PO Box 394 * 2400 St Hwy 43 * Spencer, IN 47460
P# 812 828-0701  F# 812 828-0704
 Email: brad@limestonefab.com